Created on August 20, 2020
The 21st CEO held an online workshop on Sunday, July 19th, as a collaborative project between member schools.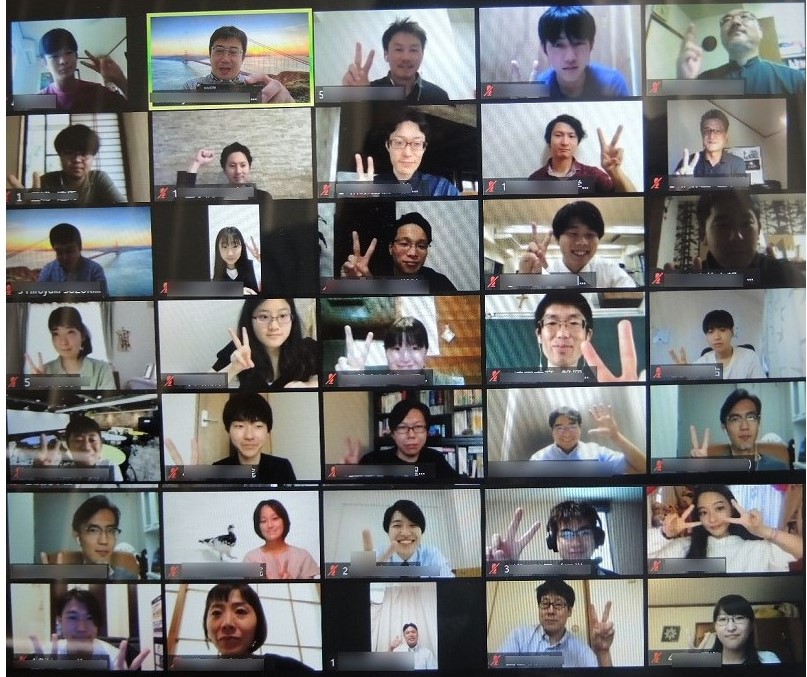 In the first session, teachers participated in a dialogue surrounding "Critical/Creative Thinking (C/C Thinking) lesson design", and in the second session both students and teachers discussed the potential for a world in which happiness is increased.
Teachers participated in this event on their own initiative, even though it was a holiday. Everyone dressed casually, and it was nice to see students make an appearance as well. One of the great things about online events is that, just as we did, you can join as yourself. I may even remove my default background next time too.
The atmosphere may have seemed unrefined, but the teachers of the 21st Century Education Organization are very well informed, with information about PBL and STEAM being shared in symposiums, seminars, and workshops year-round. After discussing example lessons being practiced at each school, teachers will then be able to go beyond the immediate boundaries of the subject and dive into the essence of learning. Also discussed in the subcommittee I participated in, were topics such as how to exchange experiences and theories, how to set hypotheses and landing points (or dare not to set them), and whether or not teachers should present a variety of perspectives, (vs. allowing students to discover their own.) Also included was the topic of changing roles and what effect it might have, as well as introducing digital tools, and what unexpected creativity they may bring about as a result. 
Despite an intersection of subject matter, a keen awareness of the issues in each area were reflected, so the dialogue remained grounded. I felt a strong sense of the type of experience I could facilitate while teaching, as opposed to tossing around words like PBL and STEAM without knowing about their practical applications.
In the latter half of the workshop, two students participated in each group's dialogue surrounding the "design of a happy world." Here, teachers and students were on par with each other, which is an advantage of online workshops. In the group I participated in, the personalities and assertions of the two students shined, and I really felt that the future was in their hands. It was an experience in which the "teachers" of the group felt inspired. I realized just how necessary it is to strive toward and design a happier world. The purpose of STEAM's "A" may indeed be to breathe heart into technology.
The teachers facilitating this session were also impressive. Mr. Ayumi Tanaka, general coordinator, demonstrated his mastery of digital tools when he followed a student who left the room due to Wifi trouble to a private chat, all whilst participating for the duration of the session. Shizuoka Seikogakuin's Mr. Tashiro, and Mr. Arai of Wayo Kudan were amazing facilitators in that they paid close attention to the students' reactions; casually controlling the material presented. The ability to use digital technology may be essential for future facilitators. I also want to thank Mr. Yutaka Ito of Seigakuin, for requesting a facilitator for the subcommittee. The shared meeting, which lasted under 30 minutes, allowed us to fully understand the purpose of the event.
As the organizer, I would like to express my gratitude to the member schools of the 21st Century Educational Organization, in which the teachers and students are endlessly inspiring. Following this dialogue, I'm looking forward to seeing what the students will present online at our meeting on August 23rd.